The Indoor range is available Wednesday and Thursday evenings from 7:00 to 10:00 pm and Saturday mornings from 9:00 to 12:00.
Contact the club president for more information.
Email: Adam McIntosh
Voice: (208) 743-6693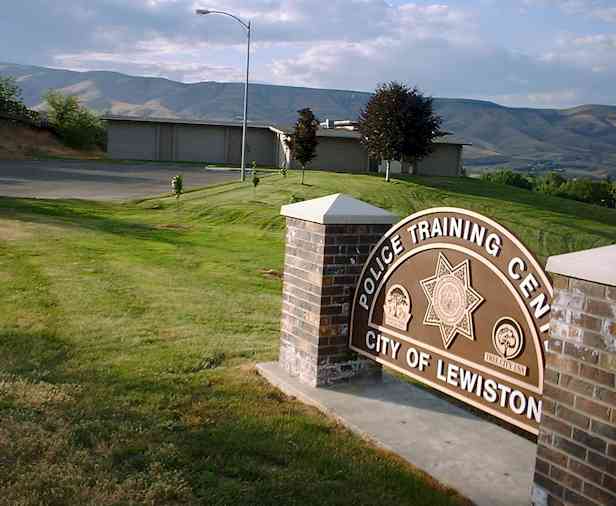 View of the indoor range from 16th Ave. -- looking north
The Lewiston Pistol Club in conjunction with the City of Lewiston built the range and are sharing it with the Lewiston Police Department.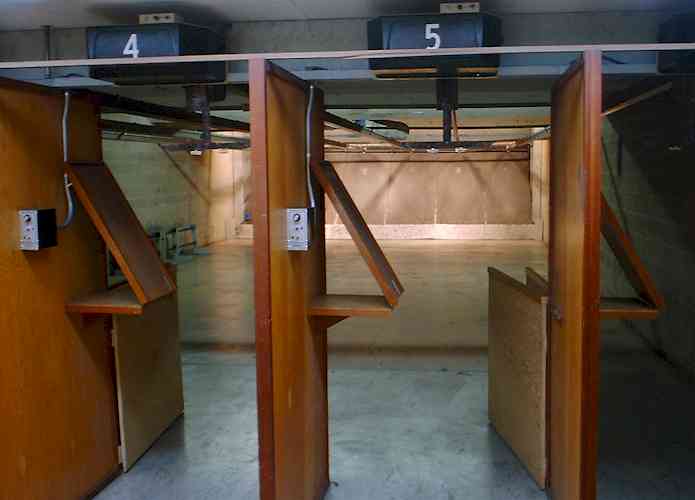 Six, 50-foot, shooting lanes with automatic return target holders.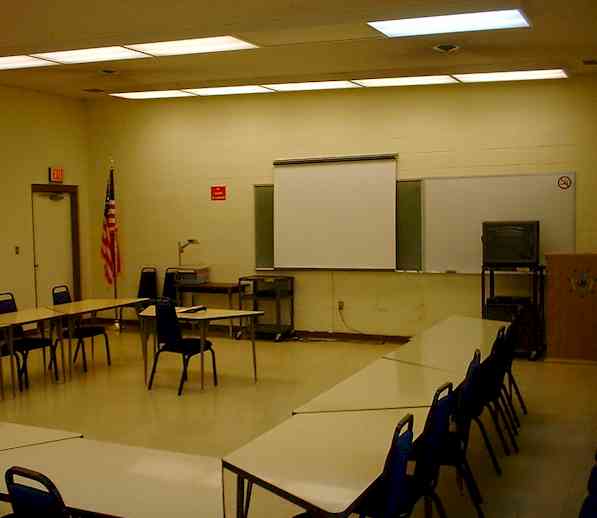 Class and meeting room.